Elite reseller hosting
There are 2 main reasons why people choose to upgrade to a reseller hosting plan – either to get more resource for their web projects or because they want to start their own business.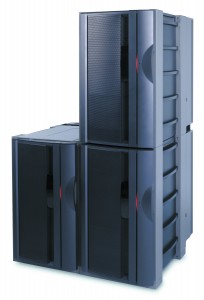 You have the complete control over all resources. Reseller hosting plans come with more resources than the professional web hosting, such as higher CPU quota to handle all requests much faster, ability to host more resource-consuming and large web sites. Host as many as you like and you will be sure that the resource you've paid for are enough for any of your projects.
Start your own hosting business! This is a great opportunity. For example – if you are a web designer and all your clients care about is that they get a website and it is fully operational then you can offer them a combo package web design + web hosting + domain name. You can set up a plan specifically for their needs, based on the targeted niche, keywords, etc. and sell it to them. Your clients won't even notice the difference. The customer support of the free reseller hosting company will handle any issues or requests about billing or downtime and any kind of technical stuff. If you choose a free reseller hosting company will offer your clients tons of scripts, ready to be installed such as Joomla, WordPress and other very popular and useful content management platforms. And all you have to do is simply design, install and configure a template which will be useful for them.
When you sign up for a free reseller hosting you won't need to pay for the resources you are going to sell in advance. You will be able to configure, promote and sell hosting packages on retail prices which will be very competitive against the other players on this market. That's why there's no risk about getting involved in the reseller hosting business – all you can bet are benefits!